SELL GOLD COINS
All of those old, gold coins that you have may be worth more than you ever thought was possible. We buy gold coins at Sell Watches New York and we're interested in buying yours. The gold coins you have may be worth considerably more than face value – and we'll tell you exactly how much we can pay you in cash within minutes of you walking through our door in NYC.

SELL GOLD
Are you looking to sell gold? It's important to find a place that will pay you the money you deserve so you don't walk away feeling cheated. There's a set price for gold and we will always show you the amount so you know exactly what the current value is. This is not the norm for gold buyers, which is why so many people make the drive to visit us.


SELL DIAMONDS
We buy diamonds of every shape, color and size. When you have diamonds that you never wear or that you want to get rid of because of various circumstances, we are happy to buy them from you. You will find that we offer top dollar for diamonds in comparison to others around the city. We pride ourselves on being able to pay more than the others – and pay in cash.


SELL WATCHES
Sell watches and earn more money than you ever thought was possible. You may have watches that were handed down to you from older relatives, given jewelry as a gift or simply have watches that you no longer wear. If it's a good brand and you want to earn cash, then we will happily buy your watches. We buy watches – it's what we do.
Why Sell Watches in New York?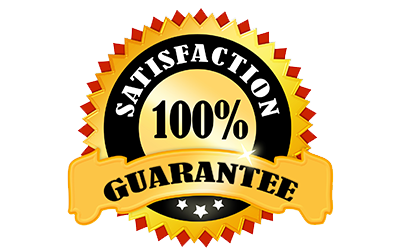 Sell Watches New York is known as the most trustworthy and experienced gold, silver, platinum, and jewelry buyers. We also specialize in antiques, diamonds, gold coins, and watches as buyers of precious metals in New York City. Our expertise lies in purchasing various types of commodities, some of which include precious metals such as gold, silver, platinum along with jewelry (old and new) diamonds, antiques, watches etc. Our teams of experts are well qualified and skilled in authorized appraisals. We offer top dollar paid on the spot. We pay cash. Our goal is to provide you with extraordinary customer service should you consider giving us your business.
WE BUY GOLD
WE BUY DIAMONDS
WE BUY WATCHES
WE BUY JEWELRY
IN THE BUSINESS FOR 20 YEARS
FREE APPRAISALS
About Sell Watches New York
Best & Most Popular services
We also offer custom jewelry and designer watches at wholesale prices. Our stock includes a great deal of various kinds of jewelry, such as engagement rings, diamond rings, wedding bands, bracelets, earrings, necklaces, pendants, cuff links and gold chains to name a few. Our watch collection consists of Cartier, Rolex, Patek Philippe, Audemars Piguet, Omega, Chanel, Bulgari, Movado, etc which we offer at discount prices.
Those who are looking to sell gold, jewelry or watches in NY know without a doubt that best prices paid are at Sell Watches New York. Sellers flock to us, not only from New York City, but from Long Island, Queens, Bronx, Brooklyn, Staten Island and New Jersey. They know we are the go to place when it comes to selling gold jewelry, watches and diamonds. If you have antiques that you are interested in selling, bring them in and we will appraise them free of charge. You never know what treasure you may have until you have it professionally appraised by one of our staff members.
About us & Services
What we are good at
The most popular flooring in this mounts
SELL WATCHES
100%
SELL JEWELRY
93%
SELL GOLD
92%
SELL DIAMONDS
65%
About Us
Services
About Us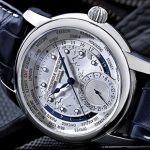 When you're looking to sell gold, sell watches or sell diamonds, it's important that you find a reputable dealer that will pay you cash. In NYC, we have become the trusted buyer that people turn to over and over again. We get people driving in from New Jersey, Connecticut and surrounding areas just to take advantage of our great offers. Sell gold and get cash. It's a simple premise and we've mastered itso that you have atrusted source to bring your gold. Whether it's white gold or yellow gold, 10 karat gold or 24 karat gold or even broken gold, we'll buy it. We are always looking for gold and we pay top dollar for it. The price of gold is constantly changing. The prices for gold are higher than ever, so now is the perfect time to sell in NYC. We never hide the going rate. Whatever it is, we pay that amount. We weigh the gold and then pay you out in cash – regardless of the condition of the gold. We focus on the weight and the karat and then give you what you are owed. It's that simple!
Services
WE BUY WATCHES: SELL WATCHES FOR CASH
Selling watches has never been easier. Are you looking to sell diamonds, rubies, sapphires, or watches? We buy watches of all sorts and are always looking to add to our collection. As watches buyers and jewelry buyers, you can bring us in virtually anything and we'll pay cash so you can go home richer than when you walked through our door in NYC.
SELL JEWELRY FOR CASH
It's possible to sell jewelry to us and walk away with cash when you sell to us. We are always prepared to pay you in crisp dollar bills for the amount you deserve when you bring all of your fine jewelry to us. This means that you don't have to settle for a check or store credit like some of the other jewelry buyers in town will try to offer you. When you need cash, you need cash – whether it's to go shopping, pay rent or do something else. If you want cash, then that's what you should get – and luckily for you, that's what we pay! Remember that your jewelry probably has some sort of sentimental value for you. We will treat you with the respect that you need to get past parting with your jewelry. We'll also never insult you with a low offer. We are prepared to pay up to 98% of the value in some instances. So whether you have diamond earrings, a sapphire ring or a Rolex watch, bring it in and we'll have you walking out with cash in hand. You can sell jewelry as a single piece or a full set. It makes no difference to us – if it has a value, we're interested in buying it from you.